Welcome to Hylan's latest blog series, where we highlight members of our team and spend some time getting to know them, the important work they do, and how they fit into our Hylan Family!
2018 proved to be a year of big transitions for Hylan, with the acquisition of major companies around the nation such as Western Utility and Down Under Construction. Arguably the biggest win of all was the acquisition of a division of Tetra Tech out west. This acquisition brought exciting new opportunities to Hylan. Namely the introduction of our Hylan West division, a brand new website, and  a whole new set of talented employees who work every day to uphold the Hylan brand.
First in the hot seat is Slade Ottney, President of Hylan West, a Hylan company based out of Phoenix,Arizona with a far-reaching southwest presence and already-stellar reputation. Mr. Ottney boasts a long-term and highly successful career in virtually all aspects of construction, with over 35 years of experience in civil construction, engineering, renewable energy and telecom infrastructure solutions.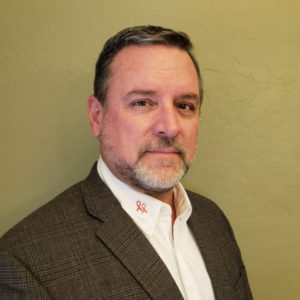 This year you saw and managed many organizational changes. How would you describe 2018 for you and your team?
Quite honestly, 2018 was a difficult year for us. It's quite typical during a large acquisition to get into the swing of things with a new parent company. Before Hylan took over, we were very entrenched with our parent company (Tetra Tech), so learning the Hylan ropes certainly took some time. Even something as tiny as email migration to a new operating system took some getting used to.
I'm proud to say, though, that my team took the acquisition in stride. We kept everything status quo and 100% consistent for our customers. We've had consistent positive feedback from our clients in 2018, just like we had in the years prior. It's a true testament to the Hylan Executive Team, and the Hylan West team for embracing the change without a hitch.

What 2018 project are you most proud of?
There isn't one project I can single out; we had a very successful year. But what I can say it that I'm the most proud of my team and the people behind Hylan West. We're continuously achieving our goals and the metrics decided by our customers. Being a witness to all of this makes me confident that we are doing something right and are moving in the best direction. And as much as I am proud of current bids, projects and initiatives, the job really is the people.

The respect and pride you have for your team is palpable, but I know that in this industry it can be very difficult to find talent that fits the right criteria. Do you have any strategies for building out your team in the western market?
Employee development is always a priority, not only for Hylan West but all divisions under the Hylan umbrella. And admittedly, it's not easy getting people excited about getting dirt under their fingernails. The work that we do, though, is so much more than that – it serves as the backbone of communications.
Notably, we just finished up our second apprenticeship program right here in Phoenix that focuses on fiber splicing. Over the coming year we are hoping to roll out more of these programs to find, educate and empower future Hylan employees. You can always find me at local job fairs or trade schools, speaking to new talent and telling them about Hylan West.
We've also formed key relationships with the military and VA. Specifically in Arizona, our relationship with the VA allows employees to attain their GI bill from our apprenticeship program. I believe it is our responsibility to continue the legacy, and train up-and-coming generations in this growing and significant field.

What are you most looking forward to in 2019?
There are many things I could say here, but I'll try to keep it short. We have some very exciting projects we are working on with a big client that wishes to expand by 30% in the Arizona market. We are also very excited for continuing our efforts in the Los Angeles market. We are looking to significantly grow Hylan West's presence in California, and that is probably the biggest initiative I can speak to right now. (Editor's note: There are certainly more to come).
Which telecommunications bandwagons is Hylan West hopping on in 2019?
Well, it started before 2019, but 5G and small cells are a major focus for us right now. L.A. is very important for that reason. The smart city initiatives in the city are wide-reaching, so we are certainly riding that wave and look forward to contributing our expertise to the major carriers and institutions leading those endeavors.  At Hylan West, we are in the very lucky and often rare position to really be an extension of our customers and partners. By partnering with major carriers we work very hard to take care of their business needs and any new requirements on the horizon.
If there is one piece of wisdom you can pass on to readers, what would it be?
Always chase the technology.
Interested in learning more about Hylan and its Companies? Click here!
Don't forget to follow us on Twitter & LinkedIn for the latest news, and continue checking our blog for more in our "Get to Know" series. Until next time…