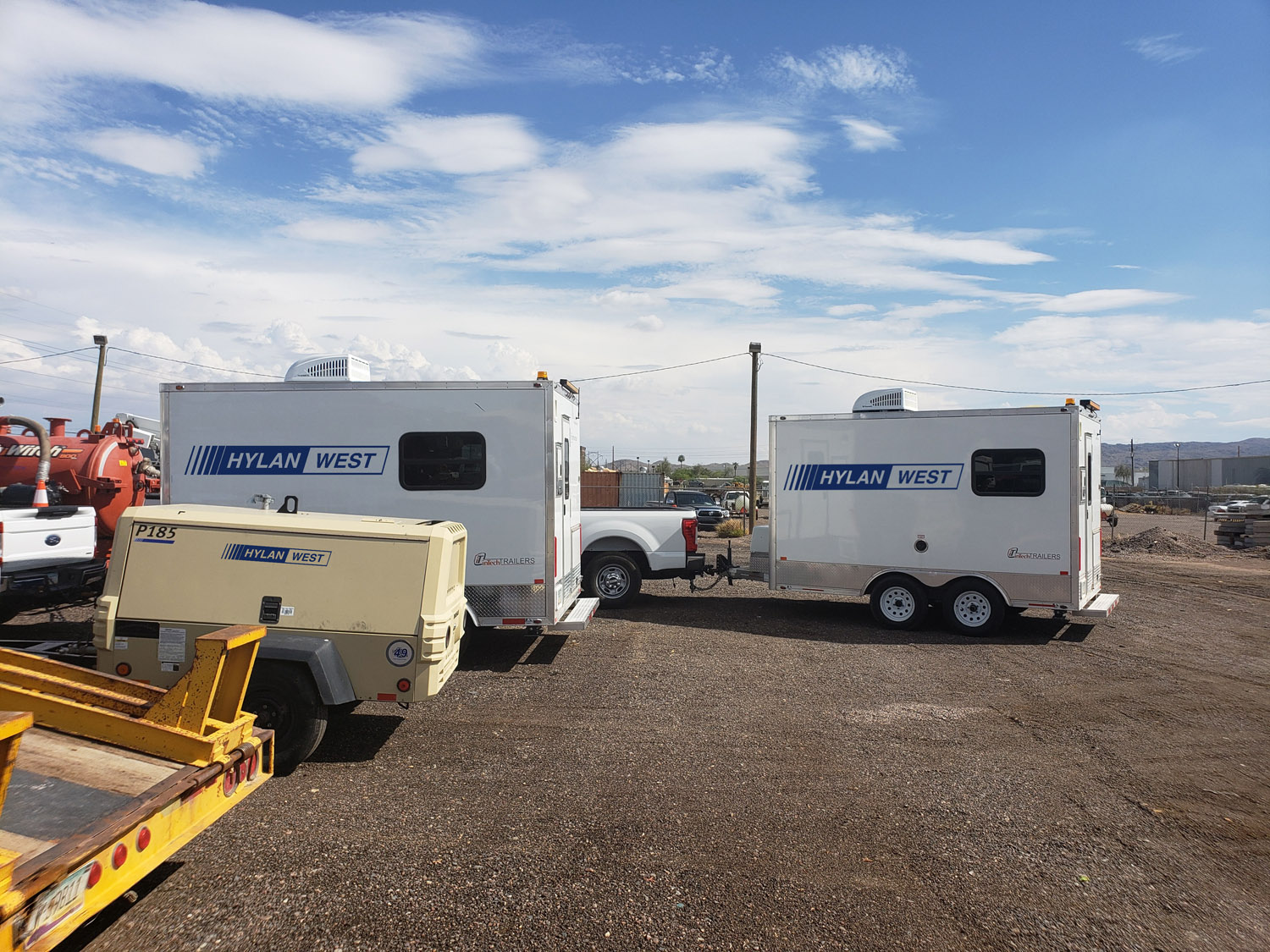 Hylan West, a Hylan Company, is a full-service design-build contractor proficient in broadband, communications, and wireless solutions. We specialize in underground construction, encompassing innovative technologies like micro trenching and micro fiber blowing. Our headquarters in Phoenix, Arizona, serve as the hub for our operations across the Northwest and Southwest regions, with operations in Arizona, California, Colorado, New Mexico, Iowa and Utah.
Hylan West is dedicated to helping our clients meet the increasing demand for communication networks. We offer comprehensive design-build services, specializing in creating robust broadband, communications, and wireless infrastructure solutions.
For additional services, such as planning and feasibility studies, operations and maintenance, right of way acquisitions, and more, please feel free to contact us to discuss your specific requirements.
Water/Telecom/Power/Construction/Technologies
We provide a wide array of services, including underground and aerial construction services, wet and dry utility infrastructure solutions, and full broadband and telecommunication services.
Trenchless Technologies
We offer trenchless services for various dry utility providers across environmental areas and river crossings.
Utility Construction
Hylan West has successfully installed thousands of miles of fiber optic networks throughout the western United States for diverse clientele.
Intelligent Transportation Systems
We collaborate with state departments of transportation to install travel-time indicators, CCTV cameras, microwave vehicle radar detectors, and fiber optic cables.
Wireless Platforms
Our services include tower erections and upgrades, system overlays, integrations, testing, and decommissioning.
LEON MARKHAM
Senior Vice President & General Manager
Providing leadership for the HYLAN West region, Leon Markham boasts 21 years of telecommunications experience and initially entered the industry working on a construction crew. He has hands-on experience in the field and has also acted as a construction inspector for an engineering firm and a contractor. This has allowed him to develop skills in the design and implementation of copper, coax and fiber networks as well as road, dark fiber, long haul and DAS builds and more.
CALVIN YETTER
Vice President & General Manager
Mr. Calvin Yetter has more than 25 years of underground construction experience, specializing in all Outside Project (OSP) construction activities including new technologies such as micro trenching, distributed antenna systems, and tower construction and modifications. Over the past 12 years, Mr. Yetter has managed projects in California, Utah, Colorado, and Washington.
CHRIS PEREZ
Director of Operations
Chris Perez is a seasoned Director of Operations with an impressive track record of over 25 years in the telecommunications industry. Adept in a wide array of telecommunications including, POTS, HCF systems, fiber optics, RF design, activation, troubleshooting, construction, project management, and customer service. Proven Expertise in orchestrating seamless operations and delivering top-notch solutions to meet industry demands. In his free time, Chris enjoys cooking, playing softball, hunting, and travelling to Hawaii and Guam.
Hylan is happy to discuss new projects and partnerships.