August is here, and we're proud to feature the latest edition of our 'Get to Know Our Hylan Family' blog series, where we highlight members of our team and spend some time getting to know them, the important work they do, and how they fit into our Hylan Family!
Today, we would like to introduce  Brian Karr, General Foreman & Splicing Division Manager, a Hylan Company that is a construction leader throughout the Midwest providing telecom, electric, pipeline, water and sewer construction and maintenance services. Headquartered in the south suburbs of Chicago, Western Utility serves clients with a team of more than 200 well-trained and dedicated employees.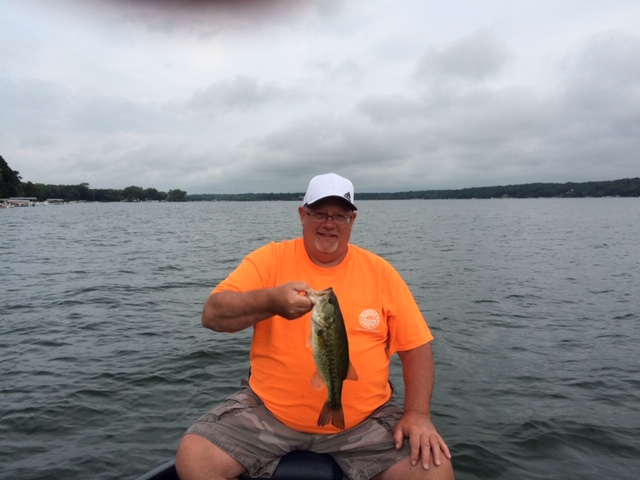 Brian has more than two decades of experience in the industry specializing in all aspects of fiber splicing. At Western Utility, he is responsible for the day to day fiber splicing operations, including managing the crews, bidding on jobs, billing/admin and managing the fiber splicing jobs from start to finish.
Brian has called Oak Lawn, Illinois, a suburb of Chicago, home for 30 years. He's an avid sports fan and enjoys rooting for his favorite hometown teams — the Chicago Bears and the Chicago White Sox. When the fish are biting, you'll most find Brian on the water in Wisconsin looking to reel in a big one. 
Let's hear more from Brian:
It's been over a year since Hylan acquired Western Utility, adding the company into the Hylan Family. In this time, Western Utility has grown and received accolades, including Excavator of the Year from the city of Chicago. What has it been like towatch Western Utility and Hylan grow together as one?
The Hylan name has helped us quite a bit with accessing more clients and reaching areas we never thought possible. Western Utility is stronger and so is the entire Hylan company. We've already had a very busy year so far and we are growing everyday. 
What do you enjoy most about working for Western Utility?
We are always busy at Western Utility and I enjoy the fast pace. There's always something new and exciting we are working on that will make a huge impact to the community. I like to tell my crews 'that we bring light to the world one building at a time'. It's true – and it's a team effort with the underground and aerial crews. Our underground crews get the pipes in the ground, the cable crews get the cable pulled in from point to point and then that's when my crews come in. We splice and test the fiber, then we get the fiber up and running. 
Any recent exciting projects at Western Utility that you can tell us about?
We are currently working on a lot of projects in Downtown Chicago for a major fiber provider, including fiber and node installation along with 5G infrastructure for some notable telecom carriers. There is a huge telecom expansion underway in Chicago and in the suburbs that keeps us busy. Our crews are installing around 40-50 nodes a month.
What else is ahead for Western Utility in 2019?
The projects we are currently working on will keep our crews busy through the rest of the year and we've got more in the pipeline with some other big-name telecom providers.
For young professionals seeking to enter the telecom and contracting industries, any special advice you can give to them?
The best advice I can give is to buckle down and get your head in the game – especially in the fiber business. There are so many options when it comes to fiber splicing and sometimes you don't always see the same scenario twice. It's important to be focused, engaged and learn from the crews in the field that have experience. Our crews and on-the-job mentoring are the best in the industry!
Interested in learning more about Hylan and its companies? Or working for us? Click here!
Don't forget to follow us on Twitter & LinkedIn for the latest news and continue checking our blog for more in our "Get to Know" series. Until next time…