We're excited to share our next installment of the  "Get to Know Our Hylan Family" blog series.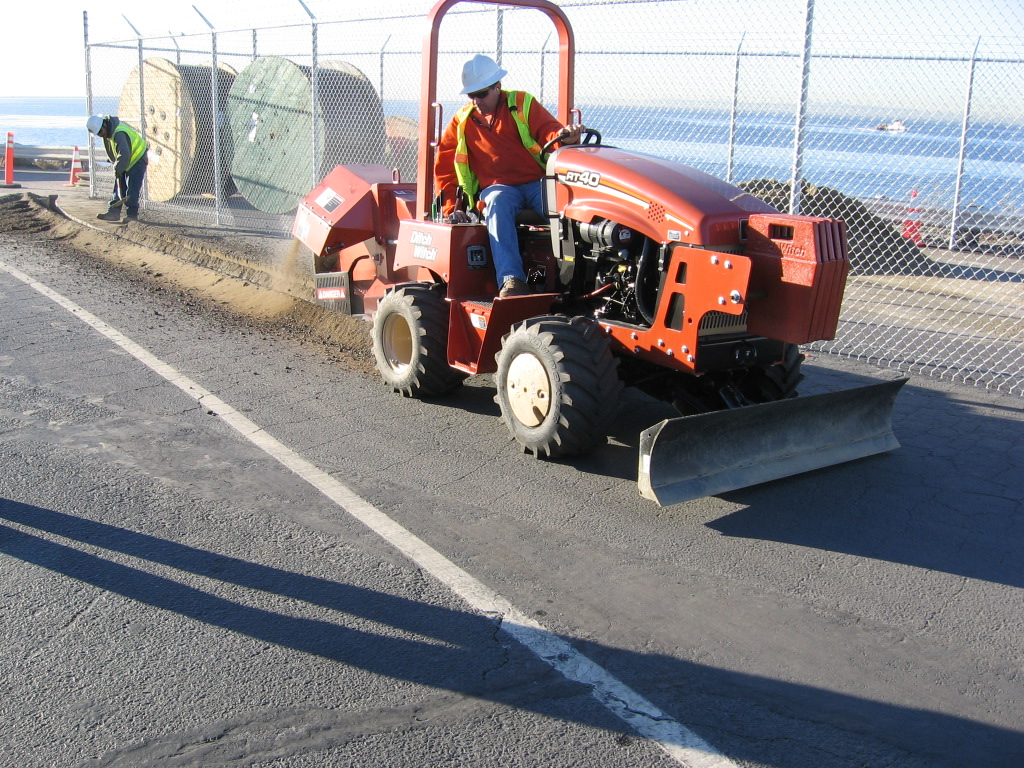 Our next featured Hylan Family member of the month is Mr. Calvin Yetter. Calvin is the VP of Northwest Operations for Hylan West; working in the California office. Calvin loves his job and works hard at it, and on the rare occasion you can't find him in the office or out in the field he's either riding on his Harley or enjoying a beach day with his wife and daughter.
Hi Calvin! Why don't we start off with you telling us a little bit about what you do on a day to day basis with Hylan West. What do you find the most rewarding about your work?
As a Vice President of Northwest Operations for Hylan West, I am in charge of all work performed in the Northwest division, which includes California, Oregon, Washington, Nevada, Idaho, Utah, Colorado, Montana, Wyoming, and Kansas. I am responsible for bringing in new projects, completing the work with a priority on safety, quality, and financial benefit; and mentoring the staff in my group. The best part of the job is passing on my knowledge and experience to the crews and seeing them grow to improve both themselves and the team.
How long have you been working in the industry? Any notable roles or accomplishments you would like to highlight?
My career began over 30 years ago and I have grown from being a laborer, to owning my own small firm, to the position I have now as VP of Northwest Operations. One notable accomplishment is Hylan West's work with the Port of Long Beach. This work kicked off over 10 years ago and began as a micro-trenching project, which was relatively new at that time. We built a port-wide fiber
 network connecting the tenants, sonars, radars, cameras, and access gates as well as installing Transportation Worker Identification Credentials (TWIC) readers for this Homeland Security funded project. Our work on the project also included installation of communication towers and hub buildings. Once the initial build-out was completed, we continued our work with the client as their security infrastructure maintenance contractor.  In fact, we just picked up another 3 years on this maintenance contract!
What kind of industry- or project-related challenges do you and your team face, and how do you overcome these challenges?
One of the biggest challenges is maintaining a high level of quality while keeping our prices competitive. Our approach is to emphasize to our clients our commitment to quality and communication. We are NOT the guys who cut corners; we are the ones that our clients can rely on to get the job done right. This approach also includes a focus on streamlining our internal processes to reduce overhead costs.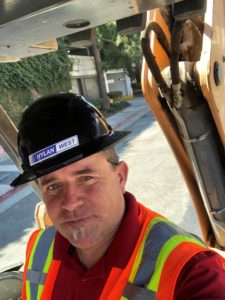 What 2019 Hylan West project are you most proud of?
We are proud of many 2019 projects but will highlight the Sacramento Municipal Utility District (SMUD) contract. Last year we kicked off a multi-million dollar 3-year contract for trench/directional bore in the Sacramento area. We have been working for years to land a long term contract in the Northern California Region, so it was nice to see it pay off with SMUD. This project gives us a solid platform to expand to other clients within the region in the future.
Any exciting new projects or initiatives underway for Hylan West in 2020?
There are many new and exciting opportunities in the large area covered by our group! One interesting project that we have just landed is a large 50,000' AT&T contract in Utah providing diverse entries into the NSA building in Utah County.
If there is one piece of wisdom you can pass on to those interested in working in your industry, what would it be?
Hard work and integrity are important as you build your careers. It is a very tight knit industry – everyone knows everyone so your reputation means everything. Integrity means more than money!
Are you interested in learning more about Hylan Companies? Click here!
And please don't forget to follow us on Twitter and LinkedIn for the latest news, and continue checking our blog for more in our "Get to Know" series. Until next time…