It's that time for another Get to Know Our Hylan Family Blog! Today, you have the chance to meet Dan Michelitch, Down Under Construction (DUC)'s Project Accountant/Human Resources (HR) Lead. Keep reading to learn a bit about Dan and his experience leading up to DUC, and some details about his hobbies and personal life.
What led you to your position at Down Under Construction (DUC)? 
I was working with a small accounting company that actually was doing some work for DUC while I was going to school for my accounting degree. So, after I finished there just so happened to be a position open! I already knew Daryl (Dunbar, President of Down Under Construction) and some more people on the DUC crew, so I ended up just transitioning into the job full time; it worked out pretty well.
How long have you worked there? 
It has been 17 years now!
What does your role as Project Accountant/HR Lead entail at DUC?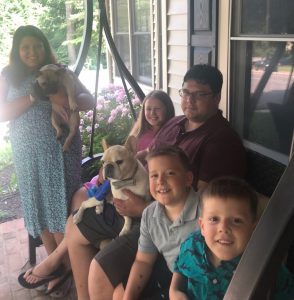 On a typical day, I am looking at the various costs that are coming in for projects and sorting things out, but I also handle a lot of business dealings outside of just the accounting side. I am also responsible for a lot of aspects of DUC that concern the business as a whole. Additionally, I have some HR responsibilities, such as onboarding new hires and getting them entered into the accounting system.
What do you most enjoy about working for DUC, and Hylan as a whole? 
It's really family oriented!  I come from a big family on both sides, and my team at work really feels more like an extended family to me. We are very close and some people have been here several years longer than I have, and have had the chance to form a really special bond. You see the same people every day and really build strong relationships. And as far as Hylan coming in, it has only been more the merrier!
What project and/or accomplishment are you most proud of with your work at DUC?
I'm proud of all the projects that our teams out in the field accomplish! We have gone through a lot of changes with the accounting here, so it's hard to pinpoint any one thing for myself, but I would also have to say that I'm proud of how the team has rolled with the punches and how we are getting to the next phase where Hylan is headed. We also banded together to face the challenges that Covid initially brought about and have continued to work hard to face the uncertainty that the future of the pandemic holds.
What are you most looking forward to for the rest of 2021 and beyond with DUC? 
For the rest of 2021, I'm looking forward to becoming more situated in my project accounting role. Previously, I was much more involved in the financial side of the business so this role is a bit different. My new responsibilities are with cost accounting and related aspects, so I will really be focusing on getting settled in and becoming as efficient as possible.
Where do you live? Where are you from?
I live in Burke, Virginia now, and I am from Waldorf, Maryland.
Where did you go to school and/or get training? 
I went to school at Towson University in Maryland.
If you could address young college graduates or apprentices who are interested in a career with DUC or a similar company, what's the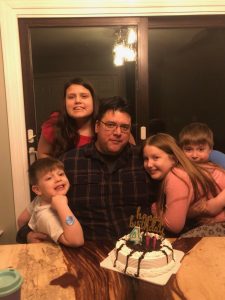 best advice you can give them? 
I would definitely encourage them to stick with it! This kind of job is not always going to be easy, so you will need to have a little bit of resilience and determination to succeed. And don't forget to try learning something new every day!
Now, just to get a little personal! Tell us what you like to do in your free time. 
I have four kids at home who I love to spend time with. They're all getting into sports now, so I'm always going to their games and really enjoywatching them grow up. Otherwise, some of my hobbies include fishing, gardening, home improvement projects, and tinkering. Tinkering is really fun because I'm able to fix many broken things that spring up around the house, or at least I try to!
Thank you for taking the time to learn a little bit more about Dan and all that he does for Hylan. Of his work ethic, DUC President Daryl Dunbar had the following to say: "Dan is exceptionally talented and a hard worker with a can-do attitude and has always managed to take care whatever we've thrown at him. It gives us great confidence knowing that we have him on our team handling financial and HR responsibilities, and I greatly appreciate his dedication to DUC and Hylan as a whole." 
Stay tuned for our next installment, and in the meantime be sure to follow us on Twitter, Linkedin and Facebook!