Welcome back to another edition of our Get To Know Our Hylan Family blog series. At Hylan, we are so proud of our dedicated and passionate employees, especially during this trying time. This is just part of why we take the time to honor a new Hylan family member each month; to show our appreciation and share their unique stories with the world. 
In this edition we introduce Scott Williams from our Down Under Construction (DUC) division. Scott is an Estimator at DUC; keep reading to learn more about him.
Hi there, Scott! How did you come to work for Down Under Construction, and when?
I started with DUC back in 2001 – I had been working for a competitor of DUC called OSP Consultants who were purchased by the Exelon Group. When lots of changes started to happen, I felt it was time to make a change. I had met Daryl Dunbar (President of DUC) through my brother in law Tim, who played hockey with Daryl several years before I started working, and got to know Daryl pretty well before I started working at DUC. 
Where do you live?
I live in Keedysville, MD but actually grew up in Holmdel, NJ (where Hylan is headquartered!) Small world. 
Where did you go to school and/or training?
I went to Holmdel High School in NJ and completed my Bachelor of Business Administration at James Madison University in Harrisburg, VA. 
Can you tell us a little bit about a current project you're excited about at Down Under Construction?
We are currently working on a large telecom build for Fiberlight/Equinix around the Ashburn Equinix Campuses, and this is quite a challenging build that our crews are performing very well on.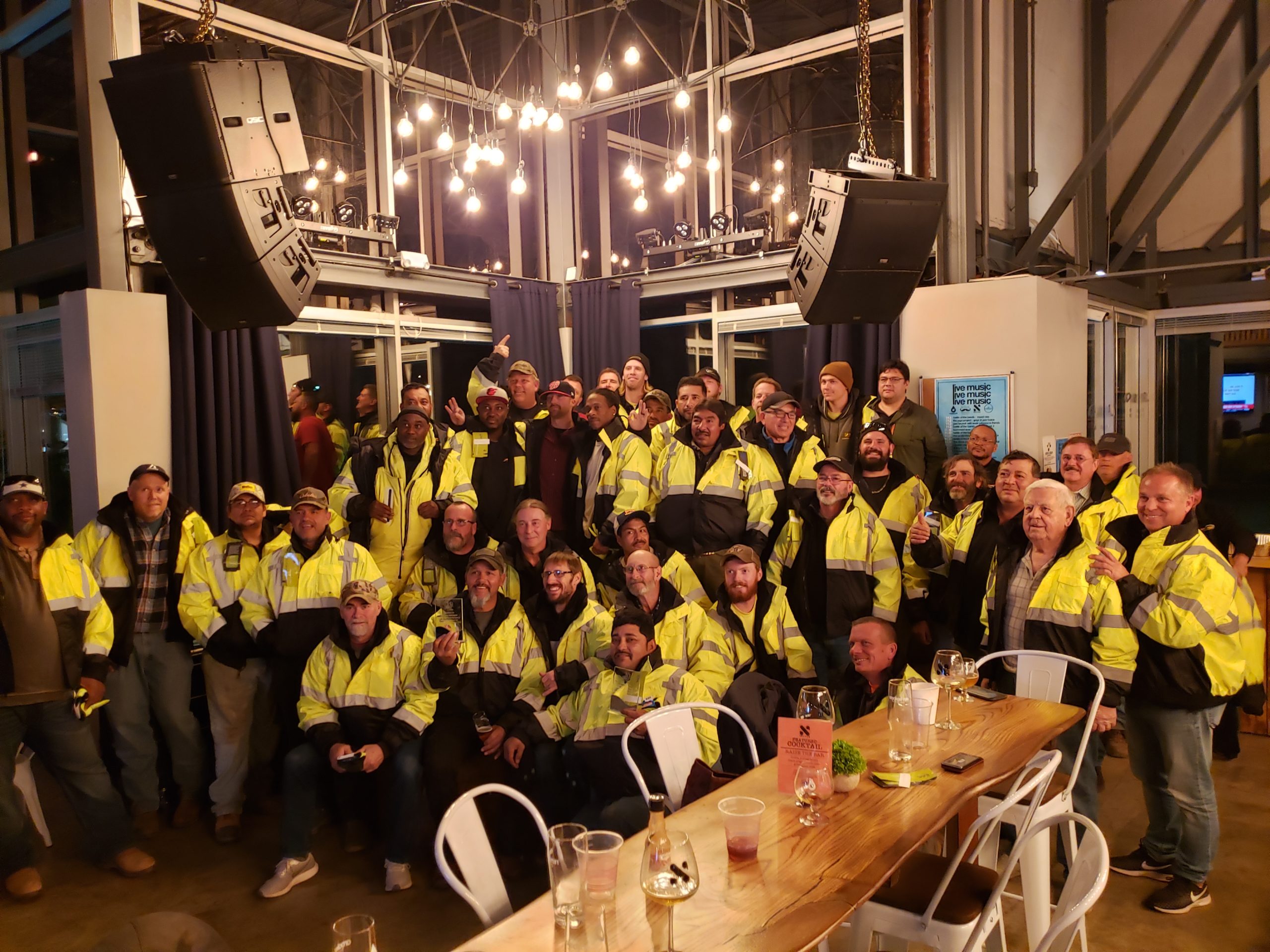 What do you most enjoy about working for Down Under Construction?
Most of our employees have been together for a long time and we all work really well together to keep our team and our customers happy.  This makes coming to work each day a great and positive experience – we keep a small company feel while performing like a big company.
What else is ahead for Down Under Construction throughout 2020?
We are observing growth in all our current fields of outside plant construction as well as in some of our newer areas, such as our wireless division.  We see continued growth in the data center world and telecom expansions, and are busy continuing with our power duct banks and site crews. 
For young professionals seeking to enter the telecom and contracting industries, any special advice you can give to them?
I would tell them to work with honesty and integrity and put in the hard work necessary. If they do, they will be rewarded with not only financial gain but also able to find a lasting career versus just having a job.  There will be a lot of continued growth in our industry so the relationships you build with your employees and clients will take you where you want to go. 
What do you enjoy outside the workplace?
My family and I love the beaches – anywhere from NJ to the OBX of North Carolina and try to spend as much time there as we can. My wife, two daughters, and family dog keep me busy and I try to exercise with friends and get out for golf whenever I can. Both of my daughters are in college so it's always fun spending time visiting with them and enjoying the empty nest with my wife Karen.
Thank you for taking the time to learn about another one of our Hylan family members. We will see you once more in April where we will highlight a Western Utility team member. Until next time!