We are back with another edition of Get to Know Our Hylan Family! In July, we are taking a trip out to the southwest to visit our friends at Hylan West, where we will meet Jason Ormond. Jason is a Project Manager at Hylan West's Phoenix location. Read more to learn about his history with Hylan, his day to day and a bit more about him personally.
What led you to your position at Hylan West? 
I left another company that was leaving the state. I had a friend that worked at Hylan West, back then it was still Tetra Tech, and I got in touch with them and ended up getting the job.
How long have you worked there? 
It will be 10 years next February.
What does your role as Project Manager, Phoenix entail at Hylan West?
I oversee four supervisors, five in house crews and about 15 sub crews. I also manage the underground Cox [cable] construction. In terms of day to day, I approve timesheets, issue new work, work on billing as-builts, create new jobs and help with hiring.
What do you most enjoy about working for Hylan West, and Hylan as a whole? 
The reason I really enjoy it here is that we have a family atmosphere in our office; we're one big family who works together. Not only do we alltreat each other like that, but we also make sure that all our decisions are made with a "family first" mentality. We come to work to support our own personal families, and we understand how important that is. 
What project and/or accomplishment are you most proud of with your work at Hylan West?
That's hard to say because in a given year I am responsible for completing around 800 projects! Our projects are on a smaller scale than some of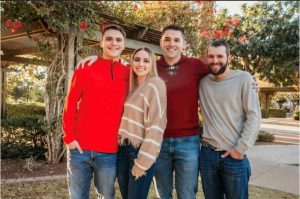 the other divisions, so it is hard for me to name just one. But I am very proud of our low turnover for our construction employees. A lot of the guys that work for me have been here for a long time because we manage to keep most of our employees happy!
What are you most looking forward to for the rest of  2021 and beyond with Hylan West? 
Looking ahead, I am excited to see our continued growth. We are in expansion mode right now, bringing in new employees and getting a lot bigger. I am eager to see where we continue to expand and diversify.
Where do you live?
I live in Surprise, Arizona. Yes, it is really called Surprise! But I was born and raised in Salt Lake City. I moved to Arizona back in 2005 and have been here ever since.
Where did you go to school and/or get training? 
All of my training has been on the job. I started in this industry in 1993 as a 'yard boy' and have learned and advanced right here in the field. 
If you could address young college graduates or apprentices who are interested in a career with Hylan West or a similar company, what's the best advice you can give them? 
Keep an open mind! Be willing to learn and take on new challenges. This is a developing and evolving job, you have to be open to change and stay on your toes.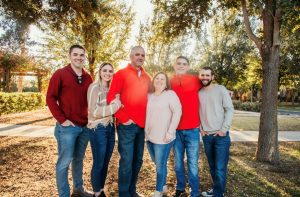 Now, just to get a little personal! Tell us what you like to do in your free time. 
I like to hang out with my friends and family often. I have a wife and four kids who have all graduated high school, and they were all cheerleaders and football players while they were there so we went to games a lot. One is actually playing football in college right now, and one has graduated college as well. We also like to travel with our friends and we try to go somewhere new every year. Our last group trip was to the Dominican Republic! It was a great time.
Thank you for taking the time to meet Jason! As someone who has been with Hylan for quite some time, we truly value and appreciate Jason's dedication to our growth and the part he has played in our success. 
Jason's supervisor, Craig Snelson, had the following to say about Jason's role at Hylan West: "Jason truly exemplifies our family values. He is an important part of the Hylan Family, and always makes sure he is taking the rest of his team into consideration in his day to day work, which does a great deal to keep our team happy. We appreciate the valuable teams he has trained, curated and led during his time with Hylan West and look forward to his continued success."
Join us next month for our next edition!