Welcome to Hylan's latest blog series, where we highlight members of our team and spend some time getting to know them, the important work they do, and how they fit into our Hylan Family!
We would like to introduce Jerry Parisi, General Foreman at Hylan Datacom & Electrical, a division of Hylan that offers an array of services from Datacom, DAS installations, electrical contracting, lighting and electrical maintenance, utility construction and emergency/disaster recovery.  Mr. Parisi has almost 28 years with Hylan, where he is responsible for the general management, organizational and operational control of Hylan Datacom & Electrical's various construction sites. He plays a hugely instrumental role here at Hylan, overseeing (and inspiring) our electricians and engineers, and was the mastermind behind our brand new training facility in Long Island City.  An avid music fan, Mr. Parisi plays guitar and enjoys many different music genres.  He lives in Staten Island with his wife and two daughters; the oldest a sophomore at Marymount Manhattan College, and the other a freshman in high school.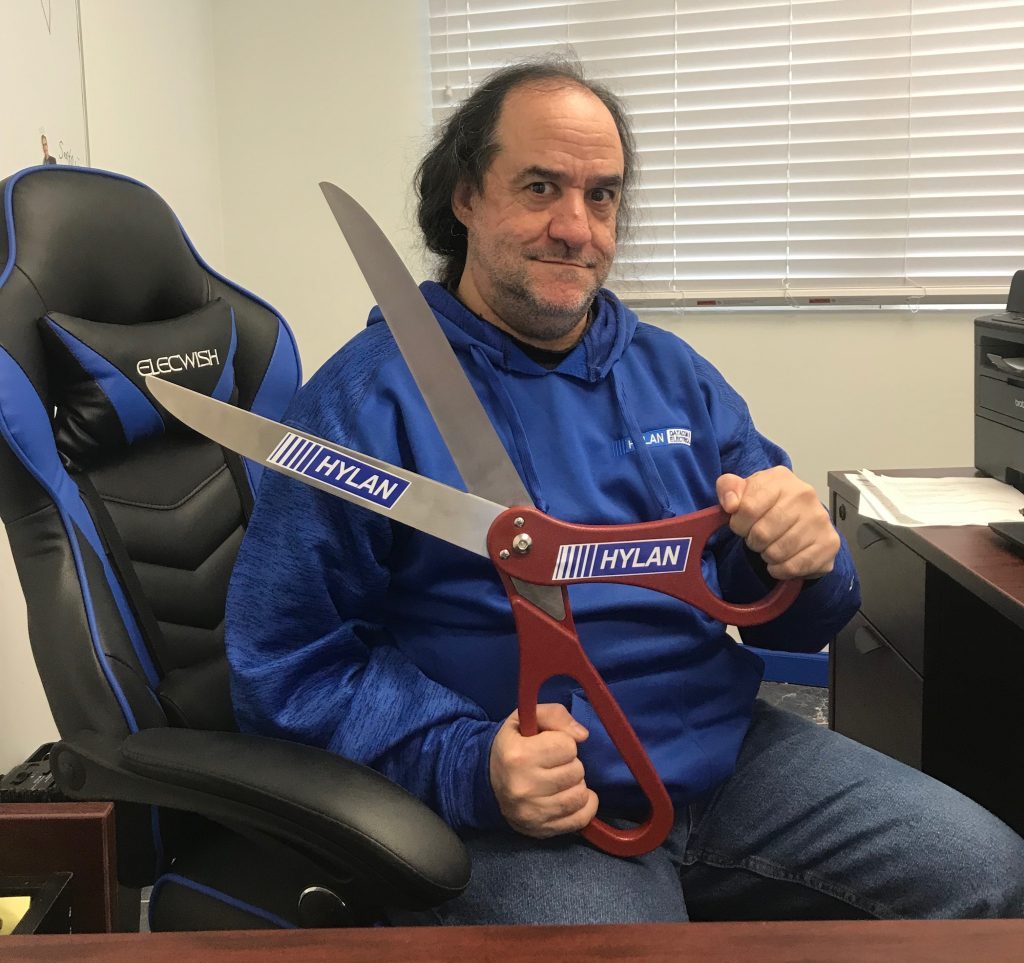 Last year was a huge year of growth for Hylan. Through several acquisitions, Hylan expanded from the New York-New Jersey area to nationwide, with new locations in Pennsylvania, Maryland, Arizona and Illinois – just to name a few. What's your take on the growth of the company, specifically the Hylan Datacom & Electrical division?
It's great to see how far Hylan has come since the early days of working on electric jobs for John Dileo Sr.  When I started here in 1991, we worked on all kinds of electrical jobs, from stores to gas stations.  Since we began working in fiber, Robert Dileo and John Dileo Jr. have taken fiber optic connectivity to the next level, and I look forward to seeing the continued future growth of the company.
In recent news, Hylan Datacom & Electrical just opened a new state-of-the-art training facility in Long Island. Can you tell us more about this facility, and what it means for your workforce and the customers you serve?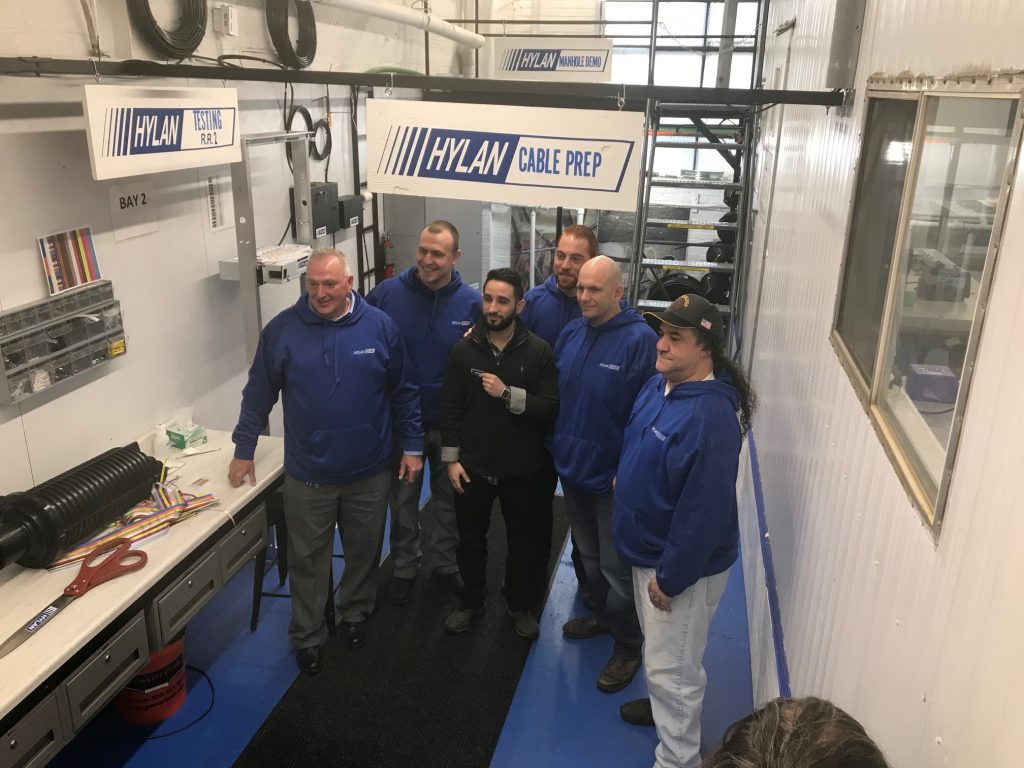 We designed and set up the Sanford Duskin Memorial Training Center, so that we can teach every one of our employees all of our different procedures and processes, ensuring that they are done correctly and safely.  The facility, located in Long Island City, NY and named after Sanford Duskin, a beloved Hylan team member, occupies 38,000 square feet of land, with 1,000 square feet of training space in a 14,000 square foot building.  It will have a full testing area for cable prepping and splicing, a full manhold demonstration and light pole node installation.  This is a very hands-on training facility, which in my opinion, is the best way to learn.  The training facility will allow us to train all employees in all areas so that I can pair up different people together as everyone will have an understanding of everything that we do.  Best of all, it is all being done in-house, which means that it is being taught correctly and consistently, keeping to the high standards expected of Hylan.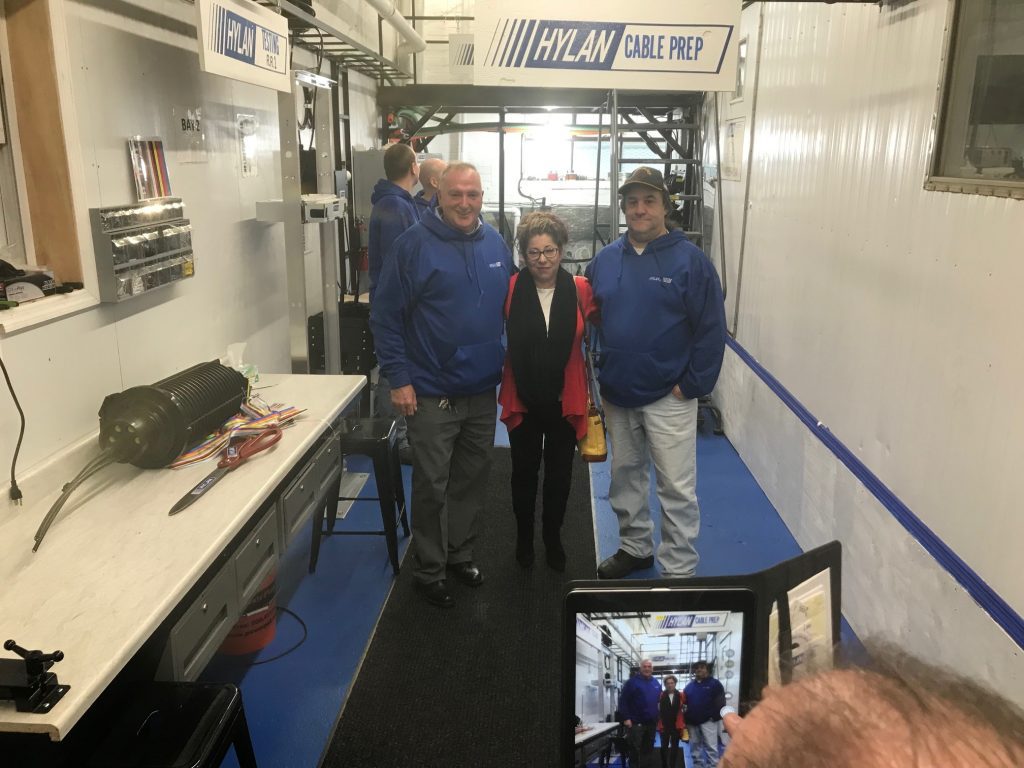 What recent Hylan Datacom & Electrical project are you most proud of?
There are so many exciting projects that my team has worked on that it is really difficult to pick just one thing for which I am most proud.  What comes to mind first however, is the Sanford Duskin Memorial Training Center, located in Long Island City  on Vernon Boulevard. The "Vernon Boulevard Yard," which has been very instrumental in the recruitment of local electricians and completion of  hundreds of nodes and fiber projects for many different customers.  Overall, I am most proud of the hard work and dedication of the teams at Hylan Datacom & Electrical, and their focus on making what we do such a success.
What are you most looking forward to in 2019?
I'm looking forward to increasing the number of projects that we are already working, expanding our training, and most of all, being the biggest and best company performing this work nationwide.  It's such an exciting time to be working at Hylan Datacom & Electrical and seeing how much further we can take this company.
What do you enjoy most about working for Hylan?
When I joined the company in 1991, it was a family business. Today, almost 28 years later, it is still a family business, but much more expanded to accommodate growing markets in the US, outside of New York and New Jersey. Even with our significant company growth over the years, I admire that Hylan retains its personal touch, and very much remains a family-oriented business.
The second thing I enjoy is that we handle everything in-house.  When a client asks us to connect two points, we can do the entire job from engineering and design to pulling the fiber, performing the digs, and splicing and testing.  Our clients know that they can depend on us to deliver what we say we are going to deliver because we are not dependent on anyone else.  Our clients are confident in our teams and our ability to provide quality service.  It truly is an exciting time to be here.
Lastly, what advice do you have young people looking to get into the datacom and electrical industry?
Learn everything and anything you can about the industry.  The more you know, the more options that you have in front of you.  That's one of the exciting things about the new training facility — we are giving our employees the opportunity to learn about all areas of the business, giving them more opportunities to grow with Hylan.
Interested in learning more about Hylan and its Companies? Click here!
Don't forget to follow us on Twitter & LinkedIn for the latest news, and continue checking our blog for more in our "Get to Know" series. Until next time…