HOLMDEL, N.J., February 26, 2019— Hylan, a market leading provider of specialized communications engineering and construction services, is pleased to announce today the important appointments of Scott Gindea as new Chief Financial Officer for Hylan.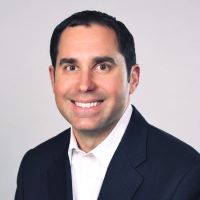 As Hylan CFO, Mr. Gindea will lead Hylan's financial operations, which include the finance teams at Hylan Companies,https://hylan.com/hylan-appoints-new-cfo-and-new-president-for-hylan-datacom-electrical-division/ including Hylan Datacom & Electrical, Down Under Construction, Hylan West, Western Utility, and Arcturus Telecom. Mr. Gindea will also manage relations with Hylan's private equity partners and lenders, reporting directly to Hylan CEO, Robert DiLeo.  Mr. Gindea succeeds Luke McKinnon, who has served as Hylan's CFO for the last two years. Mr. Gindea brings with him an extensive background in corporate finance, M&A, financial planning and analysis, accounting, investor relations, strategic planning and risk management along with a deep appreciation for Hylan and its unique position driving engineering and construction services in each of its key markets.
"We couldn't be more thrilled to welcome Scott to Hylan, where he will undoubtedly make an immediate impact as we continue on our ongoing transformation into the leading provider of full turnkey contracting services for all fiber optics, wireline, wireless, and electrical services," states Robert DiLeo, CEO of Hylan. "We are particularly impressed with Scott's proven experience in driving operational change and improvements in complex, industry-leading businesses, while maintaining a commitment to developing talent and maintaining a strong culture."
For more information on The Hylan Companies, please visit www.hylan.com.